Food and Beverage Supervisor | Grand Cayman
Food and Beverage Supervisor | Grand Cayman
We are seeking an Food and Beverage Supervisor with a minimum of 2 years of experience in a supervisor role to cover multiple locations (Stand-alone restaurants), duties will include but are not limited to:
Supervise the activities of staff members and manage and oversee venues, ensuring that customers are
satisfied with products and services. Provide staff training, prepare staff schedules, assist in services roles
as required, manage and order stock and supplies, and shift administrative duties.
F&B Supervisor Responsibilities:
Supervising the activities of staff members.
Educating staff members on proper procedures and customer service.
Ensuring that established guidelines on hygiene, quality, and food safety are followed.
Scheduling work shifts.
Organizing and overseeing the repair and maintenance of restaurant equipment.
Monitoring supplies and placing orders for new stock as required.
Resolving customer complaints and answering questions regarding pricing and menu items.
Supervisor Requirements:
High school diploma
Minimum of 2 years of Supervisor experience in the hospitality industry most preferably STAND-ALONE restaurants.
The ability to work in a fast-paced environment.
Strong management skills.
Excellent organizational and time management skills.
Effective communication skills.
Exceptional customer service skills.
Please send your resume to info@dcglobaltalent.com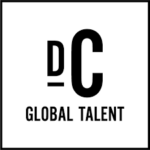 Related Postings
Food and Beverage Supervisor