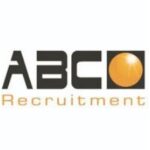 Engineering Jobs in UAE, ABC Recruitment Hiring
Instructor (OJT-Electrical)
Instructor (OJT-Process)
Job Purpose
Provides training and support to U.A.E. National Developers on the job site.
regarding Mechanical / Electrical / Instrumentation maintenance as well as
Operations, HSE, and English Language, and administer procedures for
verification of competencies as per Development Programs based on CBT.
Conducts training center courses in their particular specialty.
Minimum Qualification
Bachelor's Degree in Mechanical Engineering or Chemical Engineering
Minimum Experience, Knowledge & Skills
7 years of work experience in a related field, preferably in an oil/gas or
petrochemical industry, at least 3 years of which should have been in a
Training function (On-job & Class Room Training) in his discipline.
Experience in preparing training materials and familiarity with Competency
Based Programs are required.
Skills:
Knowledge of computers is essential.
Good knowledge of English. Knowledge of the Arabic language is preferable.
Location: Abu Dhabi
Specialist, Compliance (Drilling)
Job Purpose
Monitor the Compliance Programs, including reviewing and evaluating compliance
issues/concerns within the organization to ensure the management and employees
comply with local and international laws, company policies and procedures, and the
company's Codes of Conduct.
Minimum Qualification
Bachelor's Degree in Business, Accounting or Finance or other relevant qualification.
Professional Certifications
Certification in Compliance Management is a plus.
Minimum Experience, Knowledge & Skills
8 years of experience in Compliance Management.
Engineer Maintenance | Engineering Jobs in UAE
Engineer, 1-C Maintenance (Control System)
Job Purpose
Plan and supervise the maintenance activities of a wide range of instruments and
control systems in the plant and coordinate these activities with operations and other
maintenance teams to ensure reliable functioning of the instrument and control
systems.
Minimum Qualification
Bachelor's Degree in Instrumentation and Control or Electronics discipline or
equivalent Professional Qualification.
Minimum Experience, Knowledge & Skills
6 years of experience in Instrument and Control engineering and maintenance within
a large industrial organization, preferably in the Oil and gas industry.
Public Relations Clerk
Gender- Female
Qualification- Bachelor's degree but unnecessary
Experience – 1- 2 years' experience in Government entities like the Labour department, Immigration or Economic department is a plus.
Salary – AED 4,000
Nationality – Any Arabic Nationality Language – Arabic & English must
Location: Abu Dhabi
Send CV:recruit@abcrecruitment.ae /career@abcrecruitment.ae
SI GLOBAL GROUP
JOB OPENING FOR E-COMMERCE EXPERT FOR ONLINE-AMAZON & NOON
The ideal candidate is a highly organized self-starter with 2-4 years of relevant experience with local E-commerce platforms such as Noon, Amazon, etc. Candidate must have the expertise, and work independently with minimal supervision in a fast-paced digital/e-commerce environment.
JOB RESPONSIBILITIES:
Working knowledge of different e-commerce portals and managing to list, adding new categories/products on Noon, Amazon, and other marketplaces.
Report, analyze, negotiate and provide customer service for various marketplaces and wholesale e-commerce accounts.
Evaluating direct competitor pricing and adjusting pricing accordingly.
Create and launch promotional activities at the item-level detail appropriate
Channel strategy by stock-keeping unit data. – Act as a point of contact between the company and its existing and potential markets/prospects.
SKILLS:
Handle customer complaints and negative reviews, and properly handle customer returns and refunds.
Experience in Foodgrain Industry
-Two to four years experience in e-commerce, online marketing, or equivalent.
Ability to create, analyze and comprehend marketplace data and sales analytics for use in forecasting.
CONTACT PERSON: RUSHAID CHOWDHURY EMAIL: info@siglobalgroup.com
Engineer Maintenance | Engineering Jobs in UAE