Staff Nurse | Naxxar | Malta
Staff Nurse JOB SUMMARY: To provide the highest standard of nursing care, meeting the needs of the client in all aspects, with particular responsibility for the assessment of care needs. Promotes and restores clients' health by completing the nursing process; collaborating with physicians and multidisciplinary team members; providing physical and psychological support to clients, friends, and families; supervising assigned team members.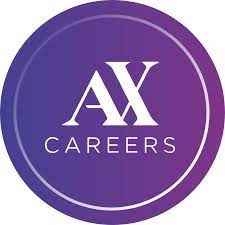 Responsibilities:
Identify client care requirements by establishing personal rapport with potential and actual clients and other persons in a position to understand care requirements.
Establish a compassionate environment by providing emotional, psychological, and spiritual support to clients, friends, and families.
Carry out a comprehensive and accurate nursing assessment of the client.
Promote clients' independence by establishing client care goals: teaching clients, and their family to understand their condition and transition to care, medications and self-care skills; answering queries.
Assure quality of care by adhering to good clinical practice; measuring health outcomes against client-set goals and standards through tailor-made care plans; making the right adjustments when necessary.
Resolve client issues and needs by utilising and communicating with the multidisciplinary team.
Maintain a safe and clean working environment by complying with procedures, rules, and regulations; call for assistance from care assistants when necessary.
Protect clients and employees by adhering strictly to infection-control policies and protocols, medication administration and storage procedures, and controlled medication regulations.
Take clients' parameters as needed and chart accordingly, recognizing trends and alerting the nurse in charge or RMO if results are abnormal.
Provide direct client care which may be, but are not restricted to; bathing, toileting, mobilizing, eating and drinking.
Maintain accurate and legally appropriate documents of nursing services by charting and filling in documentation in client file and residential home records.
Maintains nursing consumables inventory by checking stock to determine levels; anticipating needed supplies; liaise with the Charge Nurse regarding ordering of consumables; using consumables and equipment as needed to accomplish results in most cost effective manner.
Provide direction and supervision to staff by overseeing the work done by care assistants, including the filling in of documentation and brings to their attention any shortcomings.
Requirements:
Bachelor of Science in Nursing
Certification with the Council for Nurses and Midwives Malta
Fluent in both written and spoken English language
Minimum of 1-year experience in the same role
Interested candidates are invited to send a CV and a covering letter to recruitment@axgroup.mt
nurse jobs, travel nurse, travel nurse jobs, rn jobs, staff nurse, patient care assistant, nursing home jobs, dental nurse jobs
Related Postings
Staff Nurse, Staff Nurse, Staff Nurse,