Restaurant Supervisor | AX Hotels-Qawra | Malta
AX Hotels-Qawra properties are looking for Restaurant Supervisors. The role's primary responsibilities include supervising the Food and Beverage operations across various outlets and delivering an excellent guest and member experience while working with the team to ensure departmental targets are met.
Responsibilities:
Assist the Restaurant Manager in the daily operations
​Acknowledge, greet, host and seat guests
​Ensure a consistently high standard of service, smart and well-trained staff who are directed and coached at all times
​Deal with guests complaints in a caring and efficient manner and follow up any cases reported by staff
​Conduct on the job training and ensure that standards, behaviour and proper grooming is adhered to at all times
​Forward any suggestions which will help the department move forward
​Ensure that weekly and daily cleaning schedules are adhered to
​Be responsible for all money transactions, cash float and billing procedures
​Ensure that the proper hygiene standards are adhered to at all times.
Requirements:
Food and Beverage background, with a minimum of 2 years' experience in a la carte environment.
Natural flair and confidence to speak to guests.
Good level of education.
Excellent customer care and communication skills.
Committed to delivering efficient, accurate, and professional service.
Fluency in English.
Knowledge of Micros POS System.
Interested candidates are invited to send a CV, together with a covering letter to recruitment@axgroup.mt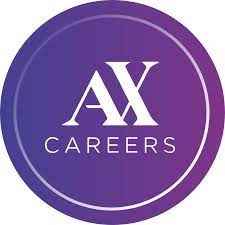 Related Postings