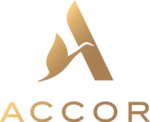 Chef de Partie Fairmont Doha | Culinary
Chef de Partie, Job Purpose: This position is responsible for training the juniors at the appointed section in preparing & delivering consistently high-quality food. Observing all standards as set by the hotel and regulated by local authorities, ensuring all hygiene, and cost control systems are followed and maintained.
Grooming: Our appearance is a statement of who we are. Our grooming should create a professional image at work that is why our every team member needs to follow the grooming standards all the time.
Key Interactions
Internally
Food & Beverage
Catering sales
Engineering
Talent & Culture
Stewarding
Purchasing
Housekeeping
Externally
Primary Responsibilities
Preparation of food, cooking, quality control, cutting & HACCP
Maintain daily mise-en-place (MEP) and prepare ingredients
Lead by example, inspect & clean food preparation areas, ensure safe personal hygiene & sanitary food-handling practices, HACCP, labeling & FIFO/FEFO practices, hygienic handling & storage of equipment & utensils
Check the taste, temperature & visual appeal of food items prepared to ensure that the quality & portions are consistent & as per the specifications set out
Ensure the highest standards and consistent quality in the daily preparation
Provides guidance & training to junior kitchen staff members, including, but not limited, to line cooking, food preparation & dish plating
Strict adherence to purchasing procedures
Keep up to date with the new products, recipes, and preparation techniques
Have full knowledge of all menu items, daily highlights & promotions
Adhere to recipes and stock management
Ensure that all safety, health, security, and loss control policies and procedures and Government legislation are adhered to.
Other Responsibilities
Be well versed in hotel fire & life safety/emergency procedures
Apply necessary precautions with regards to the hotel food safety & hygiene standards (HACCP)
Attend all briefings, meetings and trainings as assigned by management
Maintain a high standard of personal appearance and hygiene at all times
Perform other reasonable duties assigned by the assigned by the Management
Establishing and maintaining effective inter-departmental working relationships
Actively share ideas, opinions & suggestions
Efficiency in preparations & execution
Acquire culinary knowledge & skills to grow as a junior sous chef
Guide & train the junior colleagues on a daily basis to ensure high motivation and productive working environment
Main Complexity/Critical issues in the Job
Multi-tasking
Delivery of high-quality product on a consistent basis
Cleanliness of work area
Practice strict control on food portioning & wastage, thereby ensuring gross food profitability
Knowledge and Experience
Basic & local necessary food hygiene certificates
Minimum of 5 years in the basic culinary position, preferably in a similar operation
Knowledge of different culinary techniques
Certificate in culinary preferred
Good reading, writing and oral proficiency in english language
Ability to speak other languages and basic understanding of local languages will be an advantage
Competencies
Good interpersonal skills with ability to communicate with all levels of employees
Technical culinary skills
Reliable & consistent specifically in stressful & high-pressure situations
Ability to work within a team & able to build one
Self-motivated, energetic with the ability to work within a team & able to build one
Hungry to learn & apply in operation in order to grow
Well-presented & professionally groomed at all times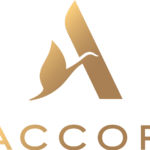 Related Postings
Related Postings
Chef de Partie, Chef de Partie, Chef de Partie, Chef de Partie, Chef de Partie,