Senior Security Officers Air India
Air India Career: Reach new heights in your aviation career. We are hiring Senior Security Officers. Join us for a written test and interview in Goa and Ahmedabad on the 27th and 29th of November, respectively.
Work Experience Required:
Experience: Minimum 2 years
Height requirement: Male 165 CM & Female 155 CM
BMI: Below 30
Applicants must hold a valid AVSEC basic certification. Preference will be given to candidates with valid certified screener credentials.
Time and venue details will be disclosed to the candidates who are shortlisted.
Apply now and be part of our transformational journey!
Click on the link to apply – https://lnkd.in/d8Tiua26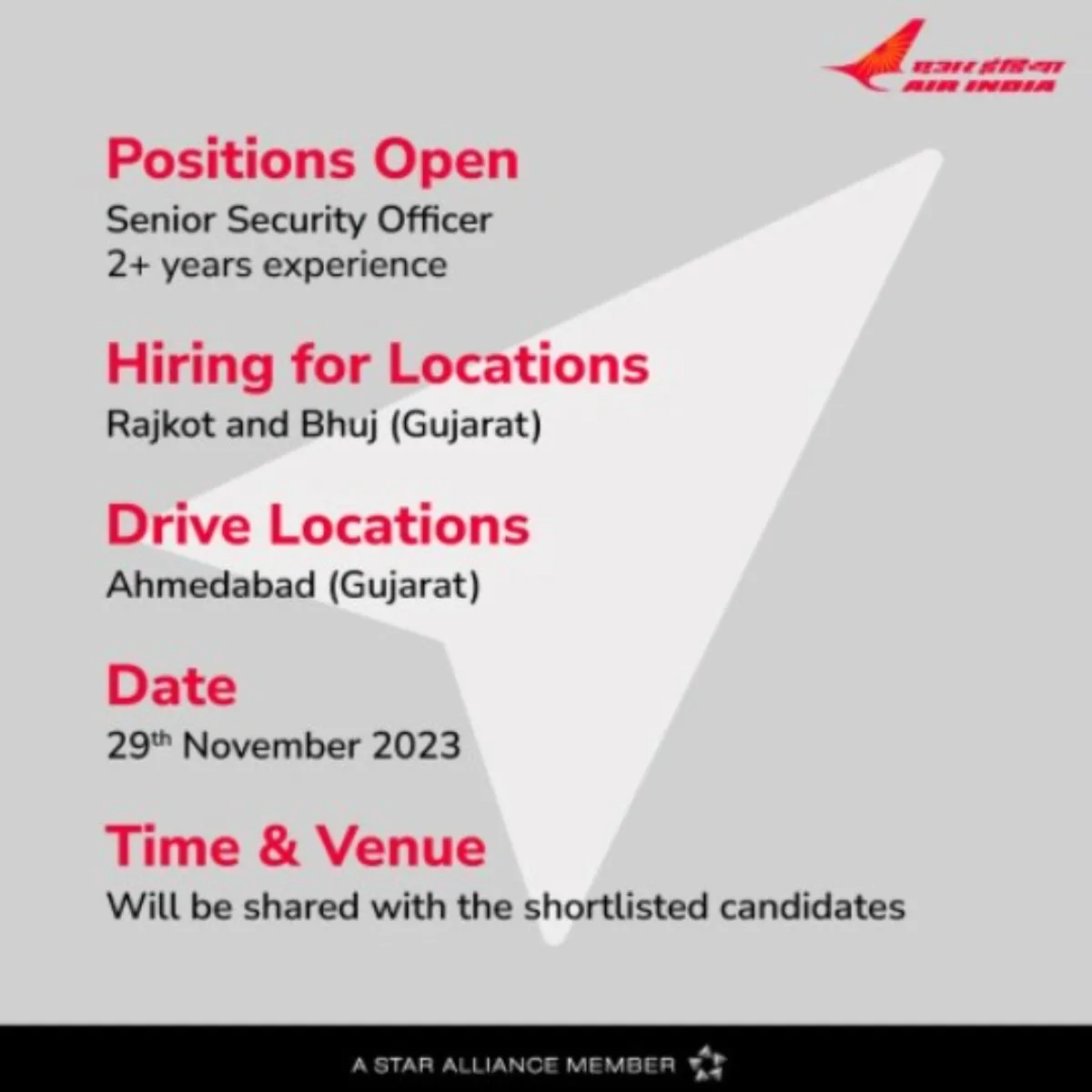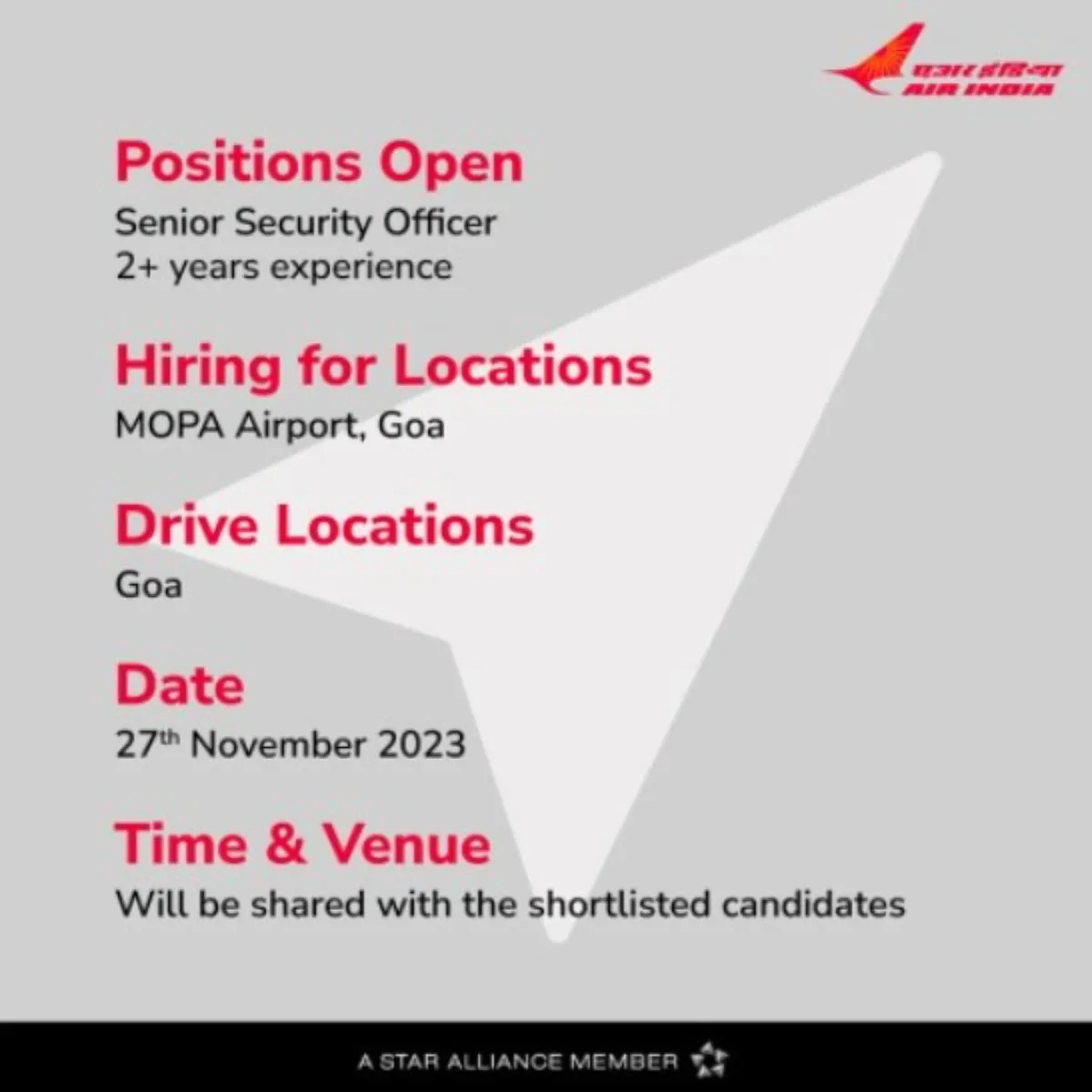 Chandigarh Jobs: Explore Exciting Opportunities at Ramada Plaza Chandigarh: Your Gateway to a Rewarding Career
Job Vacancies at The Umalas Signature
Restaurant General Manager Jobs Virgin Islands
Centara Mirage Beach Resort Dubai Vacancies
To apply for this job please visit lnkd.in.