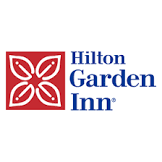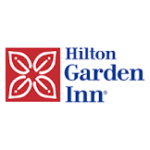 Website Hilton Garden Inn - Anaheim
Bartender | Hilton Garden Inn – Anaheim
The Bartender is responsible for greeting customers, taking drink/food orders, mixing ingredients such as liquor, soda, water, and sugar to prepare cocktails and other drinks, as well as serving beer and other beverages, and completing transactions.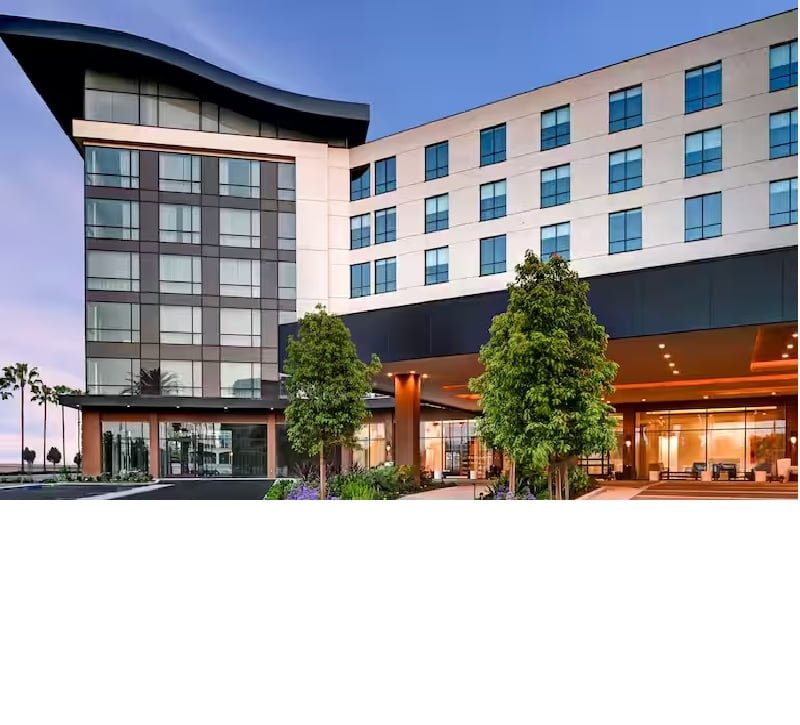 BARTENDER: ESSENTIAL DUTIES AND RESPONSIBILITIES:
Assist and approach all guests in a sincere, courteous and service-oriented manner, and whenever possible, goes the extra mile to ensure total guest satisfaction.
Learn guest's name and uses them to address them. Remember regular guest's favorite drinks.
Perform cashier duties following both Stonebridge Companies and the Franchise standards, while ensuring quality service and guest satisfaction.
Thoroughly and correctly set up the bar prior to opening; makes sure bar is clean before and at the end of shift according to operational policies and standards to ensure guest comfort and satisfaction.
Completes necessary side-work as per schedule, this includes stocking and organizing all liquor, juices, glassware, paper, wines, cut fruit, etc.
Knowledgeable about all menu items and beverages served, their garnish, contents and preparation methods. Can answer guest's questions regarding such with confidence and accuracy.
Utilize suggestive selling techniques to increase check averages.
Must complete and maintain up-to-date alcohol serving class, such as TIPS or other state approved classes.
Adhere to all local and national liquor laws.
Check guest order prior to serving to ensure that appearance, temperature and portions are correct.
Assist in maintaining beverage cost by reducing unnecessary waste.
To take and know inventory at all times and requisition daily supplies as needed to ensure efficient operations.
Take order accurately and follow proper cashiering functions by completing/closing guest checks and submitting information into POS system.
Follow prescribed procedures in serving liquor.
Be knowledgeable about the computer system to handle all guest transactions.
Pre-busses and busses all tables per standards and prepares for future customers.
Attend meetings/training as required by management.
Must be of legal age to serve alcoholic beverages, according to local state laws.
Maintains regular attendance, is consistently on time, and observes prescribed work, break and meal periods in compliance with standards.
Maintains high standards of personal appearance and grooming, which include compliance with the dress code.
Performs any other duties as requested by supervisor.
Reasonable accommodations may be made to enable qualified individuals with disabilities to perform the essential duties of the position.
BARTENDER: DESIRED COMPETENCIES, WORK SKILLS, AND KNOWLEDGE
To perform the job successfully, an individual should demonstrate the following competencies. Other competencies may be required.
Associate demonstrates a high QUALITY of work:
Demonstrates accuracy and thoroughness.
Monitors own work to ensure quality.
Provides the best possible service to clients and customers.
Associate demonstrates acceptable PRODUCTIVITY standards
Meets or exceeds productivity standards.
Produces adequate volume of work efficiently in a specific time.
Associate demonstrates excellent CUSTOMER SERVICE SKILLS
Responds to requests for service and assistance.
Demonstrates the desire and ability to provide high quality service to both internal and external customers.
Solicits customer feedback to improve service.
Associate demonstrates INITIATIVE
Asks for and offers help when needed.
Includes appropriate people in decision-making.
Associate demonstrates ACCOUNTABILITY for their job performance
Takes responsibility for own actions.
Performs work with little or no supervision; works independently.
Can be relied upon regarding task completion and follow-up.
BARTENDER: EDUCATION AND EXPERIENCE REQUIREMENTS:
A high school diploma or general education degree (GED); and/or experience in a hotel or related field preferred.
Completions of Bartender's school or course preferred.
Minimum of one year of bartending experience preferred.
Must complete and maintain up-to-date alcohol serving class, such as TIPS or other state approved classes.
QUALIFICATIONS
Ability to read and comprehend simple instructions, short correspondence, and memos. Ability to write simple correspondence. Ability to effectively present information in one-on-one and small group situations to customers, clients, and other employees of the organization.
Ability to interpret and perform basic math functions.
Ability to interpret and perform basic computer and POS system functions.
WORK ENVIRONMENT:
Most work is conducted in an environment with temperature control and natural and artificial light. There could be frequent exposure to the outdoors.
PHYSICAL DEMANDS:
Must be able to stand and/or walk for long periods of time.
Must be able to lift up to 50 lbs. on a regular basis.
Our company does not discriminate against its associates or applicants because of race, color, religion, sex, pregnancy, national origin, ancestry, age, marital status, sexual orientation, veteran status, physical or mental disability or medical condition. Equal employment opportunity will be extended to all persons in all aspects of the employer-associate relationships, including recruitment, hiring, advancement, compensation, benefits, training, promotion, transfer, discipline, layoff, recall and termination. Every reasonable accommodation will be made for disabled associates.
Resumes and applications for employment will be evaluated on the basis of qualifications to meet the requirements of the position and ability to perform the requirements of the position.